BANDUNG, itb.ac.id – More than 15 students of Mechanical Engineering study programs at ITB have created a garbage chopper machine. This machine is capable of chopping waste with a capacity of about 1 ton of organic waste per day.
One of the students, Fanit Akmal (Mechanical Engineering 2008) said that the making of this machine was motivated by the existence of garbage problems in the city of Bandung which were increasingly sticking out and solutions had to be found immediately to overcome them. Hopefully, this machine can overcome this problem.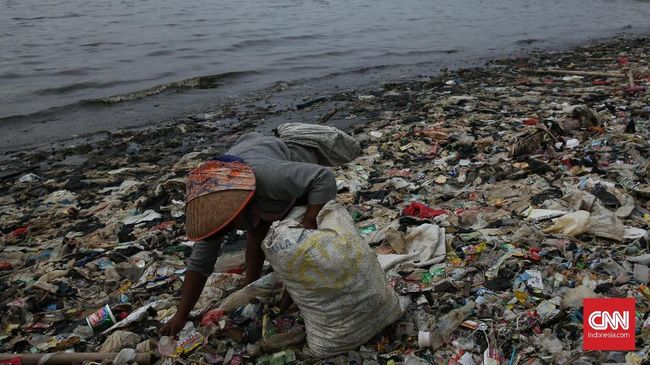 "The engine was tested last November, and the plan will be submitted to the Bandung City Sanitation Department at the end of January. The first machine will be used at the Bandung Holy Market," Fanit said at a reporter's meeting or press conference "Mechanical's Charity Act" (MECHA) at ITB Rapim A Building, Thursday (12/01/12).
Fanit also said, the reason for choosing the Holy Market as the first location for using this chopper machine was because this market was the location that produced the most waste. What's more, 80% of the waste generated is organic waste and this is according to the type of machine that has been made. "Besides that, the area around this market is also large enough to be able to store our creation machines," he said.
Fanit explained, this machine can work for 24 hours and as long as it can process almost 1 ton of waste. This machine is 1.5 meters high and 1 meter wide with a counter inside the engine. The way it works is relatively easy, just by putting organic waste into the machine, the machine will automatically cut up the waste and within five minutes the waste will turn into compost. This machine cannot be moved and run manually by the operator.
"There are 15 students who are both making this machine. One machine is made in 3-5 months with funds of around Rp 10-15 million. But this is still a prototype, and we will give it to the City of Bandung in the framework of the MECHA event held by the Association "Mechanical Engineering Student (HMM) ITB," he said.
"Technology is getting more advanced, but the benefits cannot be felt by many people. For that reason, we created this tool," he said. Furthermore, the machine will be multiplied by 3-4 units to be placed in several locations in Bandung. In addition, development will also be carried out by creating a waste sorting machine. "In the future, we will also make a grand design to overcome the problem of non-organic waste," concluded Fanit.
Scientists find solutions to reduce plastic waste in a matter of days. This process reduces the time it takes to destroy plastic waste from 10 to 12 years to decompose.
This important discovery was discovered accidentally in 2016. At that time bacterial microbes in a waste disposal factory in Japan were found to have evolved to eat plastic.
At that time scientists drew the conclusion that bugs were the cause of changes in the structure of microbial enzymes. This unexpected discovery also seems to prove that there is room to improve the ability of enzymes in the process of recycling plastic waste.
"Luck often plays an important role in scientific research, not least this discovery is moving us closer to recycling solutions for piles of plastic waste thrown away," added structural biologist John McGeehan of the University of Portsmouth, England.
McGeehan and his research team joined in the National Renewable Energy Laboratory (NREL) under the US Department of Energy are investigating the crystal structure of the enzyme PETase. This enzyme helps the microbial ideonella sakaiensis when it decomposes PET (polyethylene terephtahalate) plastic bottles in Japan which inadvertently makes it break down faster.
The content of sakaiensis bacteria that was already in PET plastic was patented in the 1940s and made it possible to evolve to eat plastic – even though the speed was considered slow. One plastic bottle is recorded to take centuries to naturally decompose.
Compared to the production of plastic waste on the planet which reaches billions of tons in landfills it is feared that it can pollute the sea and threaten the existence of the ecosystem in it.
McGeehan's discovery with his team was predicted to be able to destroy PET in just a matter of days.
"After 96 hours, you can clearly see through an electron microscope that PETase can decompose PET. This test uses concrete examples of what is found on land and sea," added NREL biologist Bryon Donohoe as compiled by The Guardian.
X rays help measure the efficiency of PETase at the molecular level using ultra high resolution 3D models of active cycles that are captured and broken.
"With this tool we are able to see the workings of biological catalysts and blueprints of these enzymes and make them faster and more efficient," McGeehan added.
Enzyme content in the rekaysa version is noted to work 20 percent more effectively in breaking plastics than in natural enzymes. The team involved said the findings were important to be optimized and added to the amount to recycle plastic waste and other materials. (btg / evn)