The processor is used as a center or brain of the computer, functions to carry out calculations and carry out tasks.
The processor is a chip that is often called "Microprosessor", which has now reached gigahertz in size. The size is a count of processor speed in processing data or information. One of the processor brands circulating in the market is AMD. Advanced Micro Devices (AMD), the world's second largest producer of microprocessors, after Intel.
In 2010, AMD had 12.1 percent of the global microprocessor market, compared to Intel's 80.6 percent, based on the company carrying out the research, iSupply. Over the years, AMD has been known to create several major technological breakthroughs in the development of processors for personal computers, many types of workstations, and servers.
AMD was founded in 1969 more precisely in the Sunnyvale, California city. A year later, the company introduced the first proprietary device, the Am2501 counter ingenuity, which was very successful. The company that had the nickname went public in 1972.
Ten years later precisely in 1982, AMD signed an agreement with Intel to serve as Intel's second source producer of IBM personal computer processors, but Intel later canceled the agreement.
During this time, AMD shared its first processor, AMD 8086, which is identical to the Intel model. 8086 has a simple clock rate of up to 10 MHz, a fraction of the speed of modern processors. AMD continues to share processors that are lower in price alternatives than Intel products. The following is a development of AMD processors:
AMD K5 was originally formed hopefully to be able to work on all motherboards that support Intel. Makara motherboards that support Intel will also support AMD K5. At that time not all motherboards were able to recognize AMD exclusively and BIOS upgrades had to be done to recognize AMD.
AMD K6 processor is a 6th generation processor with high performance and can be installed on motherboards that support Intel Pentium. AMD K6 itself is still subdivided, namely: AMD K6, AMD K6-2, AMD K6-III.
AMD Duron is a low-cost version of the processor family known in 2000. Initially this processor had the code name Spitfire which was formed based on Core Thunderbird. AMD Duron is a version of AMD Athlon which "summarized" it has all the architecture that AMD Athlon has. The performance of AMD Duron with AMD Athlon is almost the same, only 7% -10% higher, AMD Athlon is slightly higher. At this time AMD has stopped the production of AMD Duron.
AMD Athlon is a replacement for AMD K6 series microprocessor. This processor is AMD's come-back aggression into the high-end micro-processor industry market and AMD wants to shift Intel as the market leader in the microprocessor industry. This processor outperformed the Intel Pentium III Katmai and the brand was able to be approached by the Intel Pentium III Coppermine. Another feature of this processor is that the AMD Athlon can be used as a processor for multiprocessor systems similar to a sixth generation spy processor (P6). By using AMD 750 MP (Iron Gate) and AMD 760 MPX chipsets, AMD processors embody computers that have two AMD Athlon processors.
This processor has 3 different socket variants namely socket 754, 939, and 940. Socket 754 has a memory controller that supports the use of single channel DDR memory. Socket 939 has a memory controller that supports dual channel memory. This processor is the first processor that is compatible with 64bit computing. This processor uses AMD 64 technology that can work on operating systems and 32-bit or 64-bit applications.
This processor has 2 important alphabets:
First, being able to work on 32-bit and 64-bit operating systems and applications at full speed. Offering a virus contribution called Advanced Virus Protection when running on the Windows XP Service Pack 2 (SP2) and Windows XP 64 Bit edition platforms. Second, the PC system based on AMD Athlon 64 FX is perfect for enthusiastic PC users, fans of Video-Audio (multimedia) and Game players.
This processor is a line of processors introduced by AMD in 2004 as a replacement for AMD Duron processors in the low-cost computer market, to compete with Intel Celeron D. AMD Sempron processors are divided into 2 types:
a. AMD Sempron socket A
b. AMD Sempron Socket 754
Socket A version of AMD Sempron is a variant of Sempron that was formed based on the AMD Athlon XP Thoroughbred processor, the reason being that at that time AMD had indeed launched a processor for the AMD Athlon 64 High-End market. AMD Sempron socket 754 is a Sempron processor built on AMD64 architecture in order to improve the performance it has. AMD Sempron has the same code name Palermo resembles AMD Sempron socket A. But some AMD Sempron 64bit series features are not activated so that it is only capable of executing 32bit signals. Like the AMD Athlon 64 this processor is equipped with a HyperTransport link that can be connected to the motherboard chipset.
This processor is intended to rival what Intel developed with its Core Duo processor. Remaining based on 64-bit technology, this processor is intended for intensive digital media users. In terms of features, this processor is equipped with technology such as HyperTransport that can improve overall system performance by removing bottlenecks at the input output level, increasing bandwidth, reducing system latency. The approach used here is a fully integrated DDR memory controller that helps speed up the channel to memory, by providing a path from the processor exclusively to main memory. As a result, you can enjoy loading applications faster than the increased application performance.
This processor is to compete with Intel Xeon processors in the Workstation and Itanium markets in the High-End market. Compared to Intel Xeon which is based on the Intel Netburst microarchitecture, this AMD Opteron can be said to be a clear win in terms of the performance shown per watt used (performance / watt), but has not been able to match the efficiency of the Intel Itanium processor.
Features:
Cahche level-1 of 128 KB which is divided into 64 KB data cache and 64 KB instruction cache.
Level-2 cache of 1024 KB
Speeds from 1400 MHz – 3000MHz
Has 3 links HyperTransport with a speed of 3200 Mbit / s
Able to access physical memory up to 1 terabyte
Available in single-core, dual-core, quad-core
AMD Phenom was launched to answer the proposal of the market and its fans. This emergence at the same time heats up competition with rivals who have already launched a six-core processor. Along with the launch of the first two variants of the Phenom II X6 (1055T and 1090T), AMD also introduced a brand new chipset that is 890GX / FX to accompany this Phenom II X6. The following specifications are AMD Phenom II X6 1090T:
X6 1090T series
AM3 socket (938 pin)
Clock speed (MHz) 3200 (3600 – Turbo)
Thuban core name
Number of cores 6
FSB (MHz) 200
16x multiplier
L1 size 128 KB x6
L2 size 512 KB x6
L3 size 6MB Shared
AMD Turion has 64 bits with low power consumption. This type of AMD gets the password name K8L. AMD Turion 64 and AMD Turion 64 X2 Ultra compete fiercely with Intel processors.
Other types, namely:
Turion Ultra II and Turion II.
AMD Zamora processor
AMD Greyhound
AMD with the Quad Core series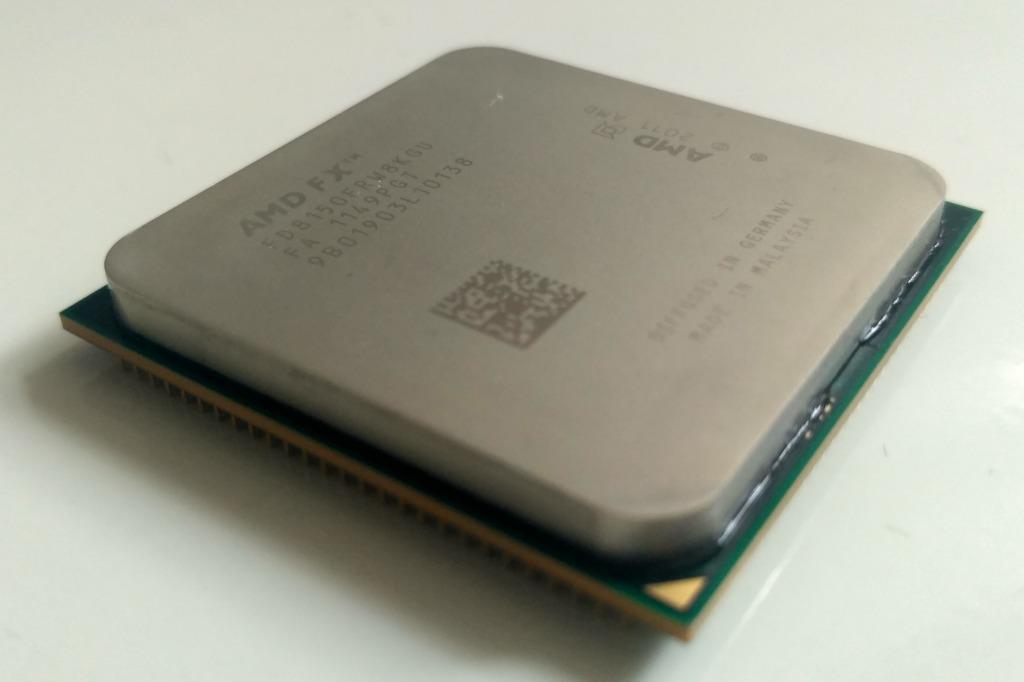 AMD Zambezi is the latest generation of AMD processors formed based on the Bulldozer architecture (32nm) that will challenge head-to-head with Intel Core i7 processors (9000 series). AMD Zambezi includes TurboCore 2.0 technology and will take shelter under the FX Series lineup.
Until now AMD could not rival the performance of Intel Core i7 "Sandy Bridge" but intends to fight again by releasing the Zambezi Buldozer series processor.
AMD Zambezi has a speed of 3.6 GHz which can be increased to 3.9 GHz in turbo conditions (all active cores), and has a Max Turbo speed of 4.2 GHz. In addition, Zambezi officially supports the use of DDR3-1866 dual channel memory. This memory in the previous generation only had DDR3-1333 speeds. HyperTransport link speed was increased from 2 GHz (4 GT / s) to 2.6 GHz (5.2 GT / s).