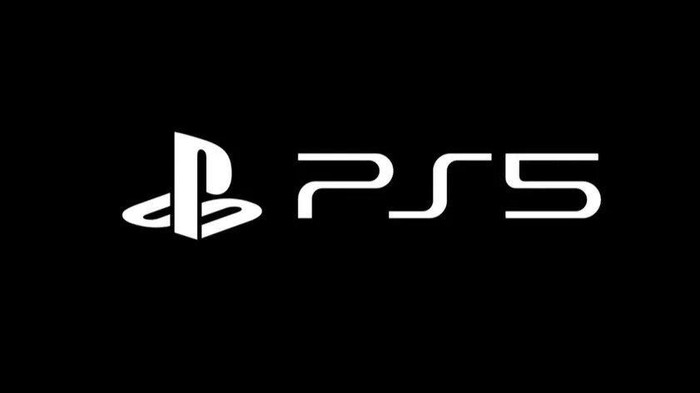 The PS5 is coming – so what do we know so far? PS5 Release Date, Specs, and Price That We Know So Far
The new generation of PlayStation, PS5, is coming on our way. The released date was planned in late 2020. What do we know so far about PS5?
The hysteria started in early 2019, when Mark Cerny, the chief architect on the next PlayStation, confirmed that the company was working in the successor to the PS4 Slim and PS4 Pro.
The official name hasn't been know yet or even the released date itself, but Cerny did spoil us some light about the next-gen console's capabilities, it will till use disc drive, and would have something to do with Sony's game streaming ambitions.
The official PS5 website is now on the net, further fueling rumors that Sony is planning a PS5 reveal event near future, although this hasn't been confirmed. Here's everything we know about the PS5 so far – and what we hope will be revealed the closer we get to launch.
PS5 Release Date
Sony has officially confirmed that the PS5 will release "in tie for holiday 2020" in the US, so it likely be some time between October and December 2020. It is pretty positive that it would released before Christmas so it would have time to get the orders in. This would put the PlayStation 5 in direct competition with Microsoft's Xbox Series X (formerly Xbox Project Scarlett), which is releasing during the same period. Game on.
PS5 Price
Sonny hasn't officially confirmed the PS5 price yet, and according to the company, it is because they haven't decided how much the next console will cost. Sony's chief financial officer Hiroki Totoki revealed the company still hasn't nailed down the PS5 price.
"What is not very clear or visible is because we are competing in the space, so it's very difficult to discuss anything about the price at this point of time, and depending upon the price level, we may have to determine the promotion that we are going to deploy and how much costs we are prepared to pay," Totoki explained.
"First, we must absolutely control the labour cost, the personnel cost, it must be controlled, and the initial ramp up, how much can we prepare initially, we will work on the production and the sales and we will have to prepare the right volume as we launch this," Totoki continued.
"It's a balancing act it's very difficult to say anything concrete at this point of time," Totoki said. But we do know that Sony is aiming for "the best balance so that we will be profitable in the life, during the life of this product."
While Sony may not have a price nailed down, there have been rumors about how much the PS5 could cost. One such rumor has suggested that the console will cost $499 in North America when it launches.
There's also been a less believable rumor claiming the PS5 will cost up to £900 in the UK, which would be around $1,200, but Sony quickly debunked that.
PS5 Specs
That AMD one-two punch of CPU and GPU unlocks the powers of ray tracing, an advanced lighting technique that can bring next-level immersion to gaming visuals. It's Hollywood tech that's used in big-budget CGI spectacles, putting into context the levels of visual fidelity you can expect from the PS5.
Ray tracing is enabled by GPU hardware rather than software level, Mark Cerny told Wired. "There is ray tracing acceleration in the GPU hardware," he explained. Sony has confirmed that the PS5 will support 8K gaming.
With 8K support comes far more detailed textures, and much larger-scale ones at that. The news of a bespoke SSD drive will be heartening then – just because the games will be getting more complex, that doesn't mean they'll be slower to load. It's estimated that the new SSD is 19 times faster than traditional SSD storage methods (but given the speed difference between the SSD and the optical drive, installation of games will be mandatory).
Not only that, but by harnessing the power of the SSD, developers could potentially reduce the install sizes of games because, as Cerny told Wired, "there is no need to duplicate data to compensate for slow seek times that optical drives and HDDs have".
The PS5 will benefit from simplified data management due to its SSD, and this will allow players to have more control over installing and removing games, for example by allowing players to install (or remove) only certain parts of a game – so instead of installing the full game, you could choose to just install the single-player mode and then do multiplayer later, or vice versa.
Physical games for the PS5 will use 100GB optical disks, inserted into an optical drive that doubles as a 4K Blu-ray player, and the next-generation hardware will boast a completely revamped UI.
Speaking about the new UI to Wired, Cerny said: "Even though it will be fairly fast to boot games, we don't want the player to have to boot the game, see what's up, boot the game, see what's up.
"Multiplayer game servers will provide the console with the set of joinable activities in real time. Single-player games will provide information like what missions you could do and what rewards you might receive for completing them – and all of those choices will be visible in the UI. As a player you just jump right into whatever you like."
Audio will reach a new "gold standard" on PS5 too, according to Cerny, thanks to a new audio engine that will deliver immersive sound – particularly if you're using headphones. While the details remain unclear, expect something resembling the experience of a Dolby Atmos setup.
Sony's PS5 next-generation console will also offer improved cloud gaming performance, and "dramatically improved graphics rendering" power.
That's the word straight from the company itself, as it showed off a sneak peak during a corporate strategy presentation.
In a statement sent out following the presentation, Sony said the "two keywords for the future direction of PlayStation are 'immersive' and 'seamless'", with the 'immersive' experience "created by dramatically increased graphics rendering speeds, achieved through the employment of further improved computational power and a customized ultra-fast, broadband SSD".
The company also reinforced the importance of its cloud-gaming plans with Playstation Now, and somewhat surprisingly doubled down on its underused Remote Play feature, saying the "evolution" of this would in the future "provide a seamless game experience anytime, anywhere".
Remote Play is already available as part of the PS4 package, enabling you to stream a game direct from the console to a computer, smartphone, tablet or PS Vita handheld console. But Sony says that going forward it will be "leveraging the latest computing, streaming, cloud, and 5G technologies" to allow it, and the performance of PlayStation Now, to improve.
If that's not enough, Sony has confirmed the PS5's "incredibly powerful" backwards compatibility will let you play online with PS4 players.