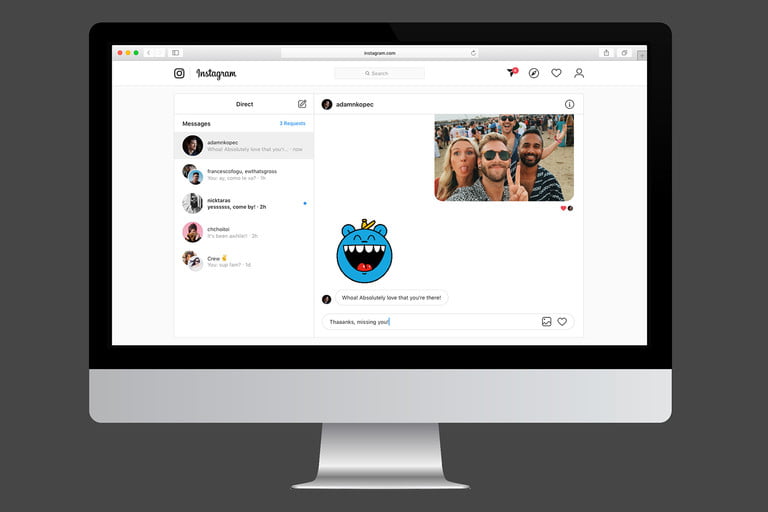 After the Stories feature was previously brought to the website version, finally the direct message (DM) feature was also launched on the website Instagram version.
This feature is still in the testing phase, only some Instagram users can access their DM from Instagram in their browser.
As reported by The Verge, these considerations were made by Instagram, in order to make users stay connected with people who are important to them. This was stated by a spokesman from Instagram.
Direct Message on the Instagram version of the website itself will function the same as on the cellphone.
Users can start a conversation with someone, create a new group, various photos, and double tap to like a message sent by someone. Users will receive DM notifications on the desktop if they enable notifications on the Instagram site in their browser.
With this convenience, it certainly will greatly help the people who often work in front of a laptop or computer for a long time.
In addition, by being able to send direct messages via the Instagram web, business people and influencers who usually get a lot of DM every day will certainly be greatly helped by their work.
For the official launch, Instagram has not confirmed for sure. They only mention the details of this feature and a new large scale launch schedule will be available in the future.