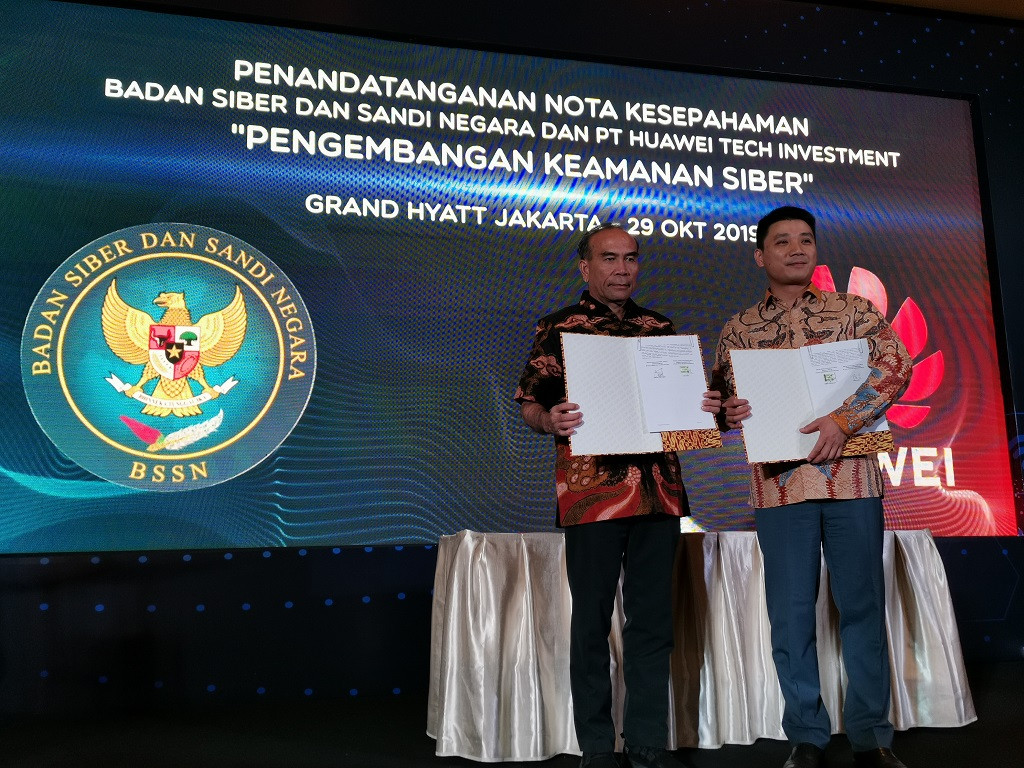 The National Cyber and Cipher Agency (BSSN) collaborates with Huawei to develop the quality of human resources in the field of cyber security, sharing knowledge about cyber security and building public awareness of cyber security.
According to the Head of BSSN, Lt. Gen. (ret.) Hinsa Siburian, this collaboration was carried out as a way to request cyber sovereignty in the country.
BSSN also supports all parties who want to help work together to protect data security in Indonesia.
"We are building a cyber security world class. We cooperate with other parties in accordance with policies and principles of free and active politics, "Hinsa said in remarks at the signing of the MoU between BSSN and Huawei, Tuesday (10/29/2019).
"We cooperate with other countries and industries for mutual benefit," he added.
The results of this collaboration will be realized in the form of workshops and seminars intended for participants from various sectors and industries, from government, business, community, academia to the general public.
Jacky Chen, CEO of Huawei Indonesia, said that public awareness and understanding of security and early detection of cyber threats are important to continue to improve.
He also requested that the government always be at the forefront in efforts to strengthen cyber security.
Regarding the public's assumption that Huawei wants to enter the Indonesian network, the BSSN denies it. They revealed that this collaboration was only limited to developing human resource capacity so that the public did not need to worry about data security issues that brought Huawei's name to the global scene.
"That is not true. Cooperation with Huawei is limited to human resource development, "said Sulistyo, Director of BSSN Threat Detection on the same occasion.
Huawei is currently receiving global attention. Apart from being a technology vendor from China involved in a trade war between the US and China, Huawei was often accused of being a spy of the Chinese government.