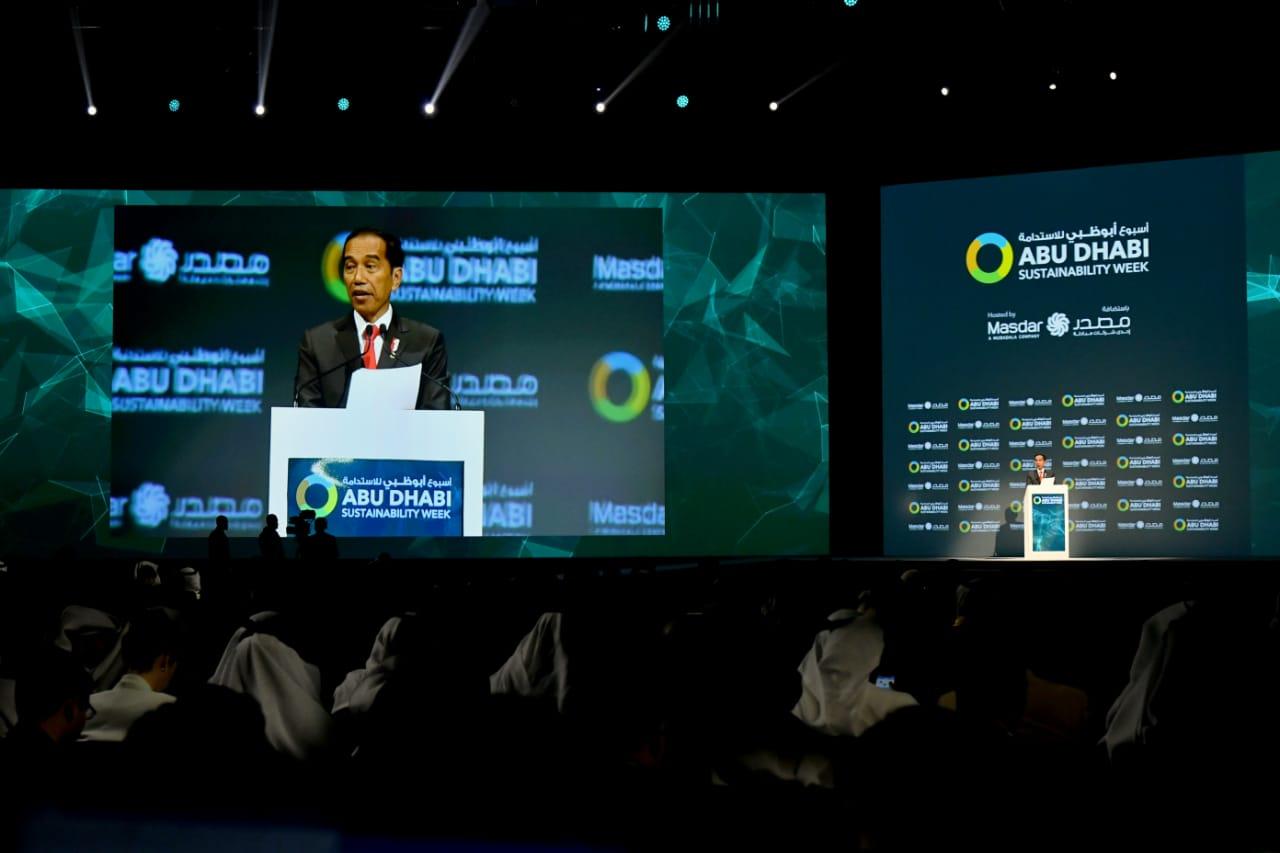 President Joko Widodo (Jokowi) who was the keynote speaker at the 2020 Abu Dhabi Suistainability Week (ADSW), at the Abu Dhabi National Exhibition Center (ADNEC), Abu Dhabi, United Arab Emirates (UAE), Monday (1/13) / 2020) afternoon local time, conveyed his invitation to the audience to support Indonesia in the effort to become the largest supplier of nickel as a raw material for lithium-ion batteries worldwide.
According to the President, Indonesia's role in supplying nickel to the world is part of its contribution to the energy future, in this case the future of energy storage.
Nickel is an important composition in a lithium ion battery, where the battery is used in smart phones.
"So in the next ten years, every time you see a smart phone, you will remember that you carry a small part of Indonesia in your bags and bags every day. It will remind you of a small part of Indonesian minerals, "the President was quoted as saying through the official statement of the Presidential Secretariat.
In addition to mobile phones, lithium ion batteries are also needed as one of the electrical components in transportation systems such as electric cars.
He believes, with the rapid growth and development of electricity transportation will increase the need for lithium-ion batteries as well as the need for nickel as one of its basic ingredients.
"As the world's largest nickel producer, Indonesia is ready to supply the world's needs for the fast-growing lithium ion battery industry," President Jokowi said.
The seriousness of the Indonesian government itself to become the ruler of the world's nickel began to be seen from the official enactment of the policy to ban nickel exports to the entire world as of 1 January.
In the past, Indonesia exported raw nickel, now Indonesia will process nickel domestically by building a smelter factory.
The material forming lithium-ion batteries actually consists of anode, cathode, and electrolyte.
Nickel is the main ingredient of cathode material, and with the largest Indonesian nickel reserves worldwide, in general Indonesia can become the largest supplier of lithium-ion batteries in the world if it has the support of various parties. For that reason, in a forum attended by stakeholders policies from various countries, industry experts, as well as world technology innovators, Jokowi invited the audience to partner in building upstream and downstream ecosystems from raw nickel production to become lithium-ion batteries in Indonesia.