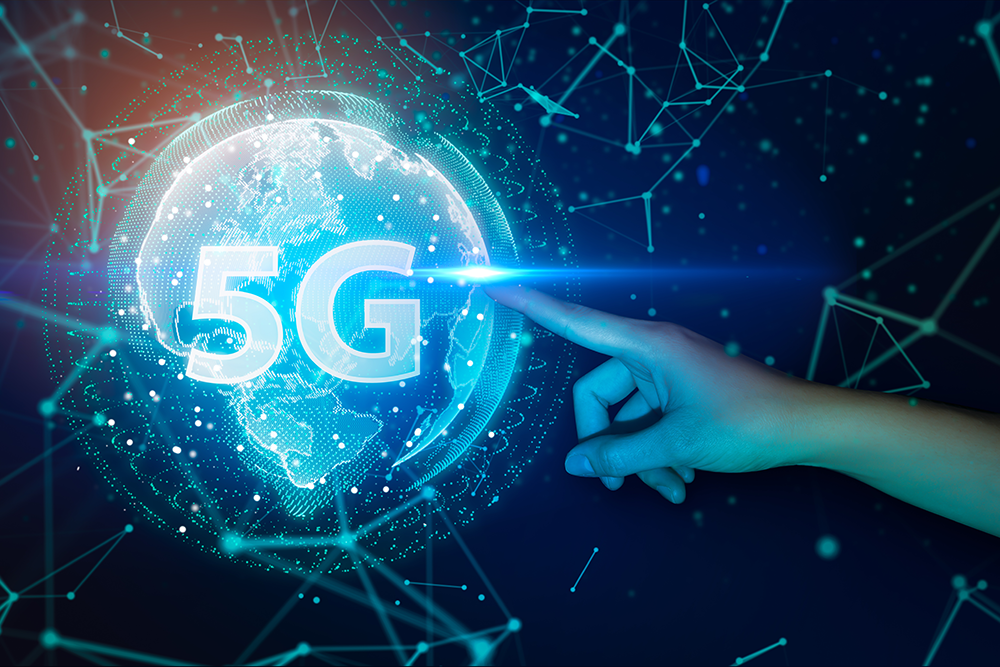 5G technology promises the scale of cellular connectivity that was previously only limited to the imagination. Super fast connections, jumbo capacity, and access with almost no time delay makes the technology enthusiast tempted.
All of these capabilities make 5G technology often predicted as a key to the Industrial Revolution 4.0. However, although a number of stakeholders are eager to bring 5G in Indonesia, the demand for this fifth generation network technology is less strong due to the lack of potential applications (use cases) in the country.
Chairperson of the Indonesian Telematics Society (Mastel) Kristiono expressed 5G with the term, "nice to have, but not applicable". Without strong demand, he said, the existence of 5G in Indonesia is not too profitable because the investment spent by telecommunications operators is not proportional to the yield.
"I don't think there has been a [demand yet] because the use case hasn't been seen yet," Kristiono told Bisnis recently.
According to him, so far in Indonesia only 5G has been able to support two interests. First, adding 4G capacity in certain areas that are beyond 4G capabilities. Second, increase fixed wireless capacity.
Beyond that, the internet device of things (IoT) which is currently present in Indonesia does not yet need 5G. There are exceptions, for example, IoT devices that require large capacity, short latency, and massive device updates, such as the agricultural sector.
The issue of adopting 5G is not just a matter of application. Kristiono also highlighted the many generations of technology in Indonesia, such as 2G, 3G, 4G and 4.9G. The amount is considered too much in the middle of a limited frequency spectrum.
In other countries, one generation is generally discarded so that the frequency can be reused by other generations. In this case, most countries discard 3G because it is a temporary technology that can be replaced with 4G.
Director of Resources Arrangement of the Directorate General of Resources and Equipment of Post and Information Technology of the Ministry of Communication and Information Denny Setiawan said, until now the government continues to review the use of 5G.
He argued, globally, countries that were not ready to implement 5G were not only Indonesia. According to him, the possibility of new 5G technology can be enjoyed by the community around 1-2 years.
"I think all countries are still searching, but there is no stopping, at least in Asean countries we do not miss," said Denny.
Denny admitted that the 5G problem is not just a matter of demand, but also a spectrum of frequencies and ecosystems that have not yet been formed. From the ecosystem side, until now 5G has only been enjoyed by consumers and has not yet entered the industry.
In terms of frequency spectrum, the Ministry of Communication and Information is still preparing the frequency to be occupied by 5G. At present, the possible frequency bands used for 5G are 3.5 Ghz and 2.6 Ghz. Unfortunately both frequencies have been occupied.
Consumer Expectation
In terms of utilization in the community, Denny refers to the results of the 2019 Ericsson Consumer Lab research that states that people want the presence of 5G because they need fast internet.
Meanwhile, Ericsson presents different data. Ericsson said, the existence of the fifth generation continues to eagerly awaited. Ericsson sees this technology as providing many benefits such as efficiency and new experience to the public.
Jerry Soper, Head of Ericsson Indonesia, said that based on the results of his company's research, Indonesian consumers were waiting for the presence of 5G.
In 2024 the growth of mobile data traffic is estimated to grow five times greater than this year. Meanwhile, as much as 25% of data traffic is predicted to originate from 5G.
"More than half of smartphone users in Indonesia will replace cellular operators within 6 months if their cellular service providers do not activate 5G," Jerry said.
Consumer Lab's research also sets out a road map for using 5G in Indonesia. Based on research, 5G can be used for automatic cars, cinemas that use VR, VR games, early warning systems, sensors in housing, drones, and others.
Jerry claims that it is the first company to bring and introduce 2G, 3G and 4G technology to Indonesia and conduct a 5G trial. "With 18 5G contracts announced, we have sent 3 million 5G Ready radio devices to our customers worldwide," Jerry said.
Ericsson has a portfolio for service providers to enable 5G. Until now, the company has launched a commercial 5G network in the United States, Australia and the European and Asian regions.
Jerry added that for Indonesia, operators can get benefits with additional revenue of 30% from market opportunities that support 5G in 2026.
There is nothing wrong with the results of Ericsson's research because it's a picture of the next few years. However, it should be noted, all the potential applications of 5G in Indonesia need to be supported by climate, ecosystem, and regulation.
If not, it is feared Kristiono's remarks will become a reality that in the next 5 years 5G only exists, but it is of little use.